Streamline Compensation Planning & Reward Your Employees Properly
Our compensation management solution automates and streamlines the entire compensation management process — from defining programs and compensation guidelines, to budgeting and modeling, to routing proposals for approval.
Access features like: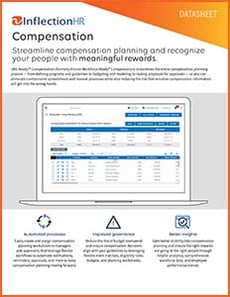 Real-time budget rollouts and modeling
Custom pay grades and steps
Simple planning worksheets
Multicurrency support
Flexible eligibility rules, budgets, and workflows
And much more!
Fill out the form today, and start compensating your employees the way they deserve.