How are you currently managing your workforce?
At Inflection HR, our mission is to help businesses optimize their workforce management while maintaining compliance with all regulations. With our Human Capital Management (HCM) solution, you can have it all — HR, payroll, talent, and timekeeping — in one system.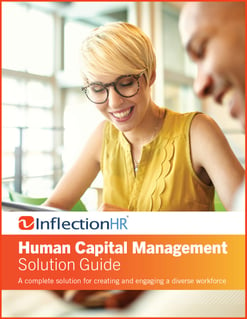 One integrated solution with data updated in real time
A user experience that simplifies tasks
Cloud-based technology with access anywhere, anytime and on virtually any device
Our technology, combined with personalized support from our team who know your business inside and out, will ensure you are managing your workforce at the highest level while avoiding compliance pitfalls.