Human Resource professionals in Arizona are gearing up for a massive four-day event at the end of this month, and we couldn't be more excited at Inflection HR. The AZ SHRM 2018 conference kicks off Tuesday, August 28 at the Renaissance Glendale Hotel and Spa and runs through Friday August 31st. This exciting soiree brings together HR professionals in a unique and engaging environment to help further their careers and drive business forward for their organizations. With more than 1,000 attendees, the AZ SHRM Annual Conference is the largest human resources-focused conference in the state, so if you're an HR professional or business owner, you can't afford to miss out on this event!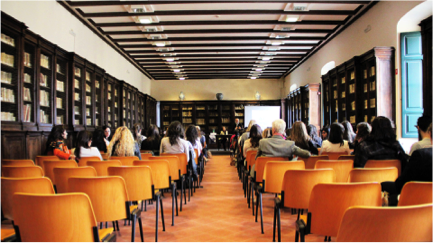 Event Theme
The conference theme this year is Team HR – Making it Happen! Uniting the ideas of HR and teamwork, this event provides a powerful way to promote cooperation and build relationships while catching up on all the new HR best practices being implemented today. Playing off the theme of the event, on Wednesday attendees are encouraged to wear their favorite sports team gear with the most spirited group being recognized and awarded, so be sure to come prepared to show your team spirit!

Continuing Education Credits

During the event, HR professionals also have the opportunity to earn up to twenty-three general SHRM re-certification credits, so if you're looking for ways to get in more hours for your SHRM certifications, this conference is a sure way to make great progress toward your HR career goals. In addition to networking and continuing education, there are also numerous opportunities to experience some of the most innovative HCM software platforms, products, and strategies being used in the market today.
Speakers & Sessions
Keynote speakers, including best-selling author Ross Bernstein, will be covering Human Resource topics ranging from employment law updates to data security and so much more. If you find yourself in need of an updated Arizona labor law poster after the employment law session, be sure to swing by and see Inflection HR at Booth #312, and we'll have one waiting for you; just let us know when you're coming!

New to the conference this year, there will also be a series on business strategy in which senior level HR professionals and business owners can learn about different ways to effectively handle the high level challenges involved with running an organization. Addressing and overcoming these high level challenges requires a new, innovative way of problem solving that encourages teamwork and outside the box thinking.
Why Inflection HR at SHRM?
At Inflection HR, we've always strived to see HR in a new way, and we help our partners do the same by implementing creative, customized solutions to fit the needs of their specific businesses. We've never bought into the idea of putting everyone in the same box, and that's what has allowed us to be an industry leader in the Arizona market for nearly two decades. Our "single-sign-on" HCM software platform, powered by Kronos technology, is considered by many to be one of the most user friendly and comprehensive platforms on the market today. With Inflection HR, there's no need to work out of multiple systems for timekeeping, payroll, and other HR functions. Our cloud based solutions allow you to manage your human resources, payroll, time & attendance, talent acquisition, scheduling, and more all from one convenient location; no more importing and exporting files! By removing unnecessary steps from your payroll & HR processes, we help you reduce the likelihood of manual entry errors and compliance related risks due to inaccurate reporting. With Inflection HR, your payroll process is simplified, automated, and customized to fit your individual needs.
While we're proud to offer one of the best HCM software solutions on the market, it's not the main factor that distinguishes us from other payroll providers. At Inflection HR, we focus not only on providing the best HCM software solutions, but also the ongoing customer support we deliver to our partners on a daily basis to ensure smooth business operations and a happy workforce. Even more important than the implementation process is what happens after, and oftentimes this is where a larger national payroll provider falls short. If you've ever experienced being "on hold" with your payroll provider, you know exactly how important it is to partner with someone who sees you as more than just a number in an endless sea of accounts. With Inflection HR we seek to earn your business every single day, and we do that by treating your business with the same level of care that we treat ours. We don't just see ourselves as partners; we see ourselves as part of your team.
If you'd like to learn more about what it looks like for Inflection HR to become part of your team, please drop by and see us at Booth #312. We promise it'll be worth it! Not only will we be giving away free updated Arizona Labor Law posters, we'll also be holding a raffle for a Virtual Reality Headset that's sure to help you see HR in a new way. If you start to feel drained and need a caffeine boost to power through the remaining events, we've got you covered there too! With complementary coffee, free labor law posters, and a chance to win a VR headset, what more could you ask for? How about a payroll provider that pairs enterprise level software with the white glove customer service you need and deserve? Now that sounds more like it!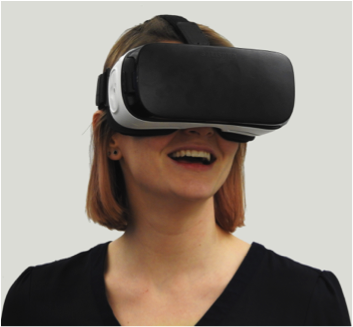 At Inflection HR we help you manage every part of the employee lifecycle, from hire to retire. By pairing powerful HCM software solutions with a dedicated team of payroll & HR professionals, you can rest assured that your needs will be met and your employees will be taken care of day after day.

If you'd like to learn more about what a customized payroll & HR strategy can do for your business, be sure to find us at the upcoming AZ SHRM 2018 conference; we'll be on the lookout for you, and hope to see you at Booth #312!