A perfect solution for those looking for an easy and efficient solution to help manage your HR compliance and employee relations issues.
This online resoource give you everything you need to conquer your compliance challenges including: employee handbook wizard, policies/procedures/forms templates, best-practice advice from certified profesionals, training on-demand videos, eAlerts, and more.
Cutting edge interactive tools and Features
From instant notifications, to laws at a glance to our first-of-its-kind minimum wage comparison map, getting HR advice and accessing content you care about most has never been easier.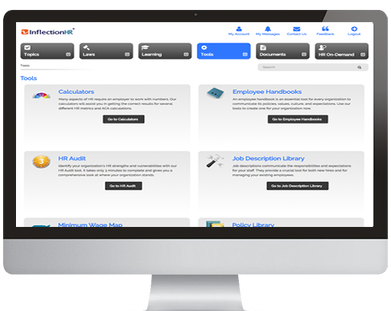 A personal, customized user experience
The new HR Support Center was built with you in mind. It uses your browsing history to recommend relevantand related content. Easily find often used content by saving it to your Favorites and Following topics. And even rate content so we know what you find valuable.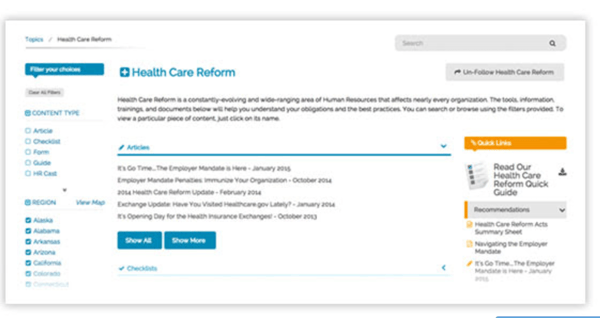 Powerful navigation and site-wide search
The content structure has been redesigned to make it easier to find what you're looking for. Browse by common HR topics and tools, or use the powerful site-wide and page-specific search to navigate the site with ease.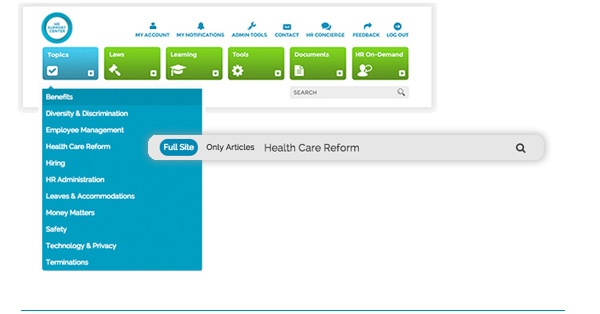 Up-to-the-minute content and insight
Visit the News Desk for the latest updates on common law changes and other alerts. The HR Pro Q&A streamprovides insight to trending HR topics with real questions and answers directly from our team of certified HR Pros.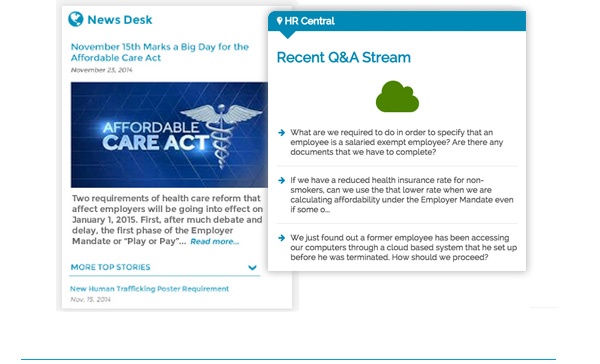 Companies like yours can purchase annual subscriptions to the HR Support Center here, or access it without a subscription through Inflection HR's payrolll, timekeeping, and human resource solutions. Contact us today to learn more!